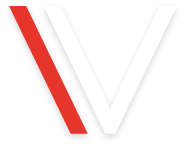 His practice focuses on advising national and international clients in the areas of civil, commercial, administrative, distribution, agency and representation law. Silvia began her career in the Judiciary, where she worked for more than 5 years as a typist in the Civil and Commercial Court of First Instance of the Tenth Shift; then as a reporter in the Civil and Commercial Court of Appeals of the Sixth Chamber of Asunción, acquiring experience in the area of procedural law. Subsequently, she joined the private sector as a member of the Litigation Department of Ferrere Abogados Law Firm; then she joined Vouga Abogados. Currently, he is leading litigation processes in tax, customs, indemnities, commercial distribution contracts, agency and representation and administrative litigation law, leading, especially, tax litigation processes before and against the Undersecretary of State for Taxation. 
Distribution, Agency, Representation and Franchising.
Litigation and Alternative Dispute Resolution


Public and Administrative Law



Tax and Custom Law

Competition

Bankruptcy, Bankruptcy, Insolvency and Restructuring


Consumer Protection Law 
Education
National University of Asuncion, Lawyer, 2010.
University of Buenos Aires, Postgraduate course in Insurance Law, 2011.
National University of Asuncion, Diploma in University Didactics, National University of Asuncion, 2012.
National University of Rosario, Argentina, Master in Private Law, 2013 - 2014.
Catholic University of Asuncion, Master in Business Law, 2016- 2017.
Languages
Spanish
English
Portuguese