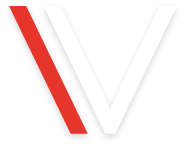 His area of practice focuses on advising local and foreign clients mainly in corporate law, especially in matters of incorporation, mergers and acquisitions and dissolution of Paraguayan companies. Before joining our staff of lawyers, Paola has worked in the most important bank in the country, where she has been part of the team of legal advisors in charge of implementing the different regulations established by the National Government in the framework of the FATF and GAFILAT recommendations regarding the prevention of money laundering and financing of terrorism. Paola is currently pursuing two master's degrees in order to broaden her knowledge in her area of practice and provide more specialized advice to our clients.
Corporate Law. 

 

Compliance with regulations on Prevention of Money Laundering and Terrorist Financing.

 

Civil and Commercial Law. 

 
Education
National University of Asuncion, (Lawyer, 2018). 

 

National University of Asuncion, (Notary Public and Notary Public, 2019)

 

Universidad Nacional de Asunción, Master's Degree in Civil Law and Civil Procedure (in progress) 

 

FOTRIEM Institute, Master's Degree in Commercial Law and Tax Advice (ongoing)

 

National University of Asuncion, (Lawyer, 2018). 

 

National University of Asuncion, (Notary Public and Notary Public, 2019)

 

Universidad Nacional de Asunción, Master's Degree in Civil Law and Civil Procedure (in progress) 

 

FOTRIEM Institute, Master's Degree in Commercial Law and Tax Advice (ongoing)

 
Languages