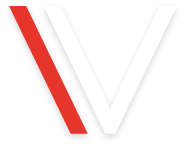 She has been working in the firm for more than 25 years, dedicating herself full time to providing professional legal services as an advisor to national and foreign companies in the areas of corporate law, mergers and acquisitions, civil, commercial, administrative, trust and securities market law.
He has taught modules on Trusts and Project Finance in the Master in Business Law of the Catholic University (MADE-UC 2014-2015-2016-2017-2018); modules on Legal Aspects of Real Estate Management of the Real Estate Strategy and Management Program (PGI 2015 - PGI 2016 - PGI 2018 - PGI 2021); modules on the Legal Framework applicable to Derivative Financial Instruments in the Diploma in Financial Derivatives taught at the Bolsa de Valores y Productos de Asunción S.A. (2019-2020-2021).
- Banking & Finance, Capital Markets, Pension Funds and Investments. - Infrastructure and Project Finance - Corporate and Commercial Law - Mergers and Acquisitions
Corporate and Commercial Law
Infrastructure & Project Finance
Insurance and Reinsurance
Mergers and Acquisitions
Public and Administrative Law
Telecommunications, Broadcasting and Media
Education
National University of Asuncion (Lawyer, magna cum laude, 1994)
University of Paris II Pantheon-Assas, Higher University Diploma (D.S.U.) Administrative Law, 1999.
Universidad Nacional de Asunción (Degree in French Language, 1992).
Universidad Nacional de Asunción (School of Law and Social Sciences, Diploma of Specialization in Banking and Financial Law, 2008).
Diploma of the First International Fiduciary Training Program in Paraguay, organized by the Latin American Federation of Banks (FELABAN), the Association of Banks of Paraguay and the Latin American Trust Committee - COLAFI (Asuncion, 2011 - 2012).
Real Estate Strategy and Management Program Diploma (Asunción, 2014).
Languages
Admissions
Recognition
Ranking Band 1 – Chambers and Partners
Leading Individual por The Legal 500.
We advised a foreign group, GLT, in all procedures before the National Securities Commission (CNV), the Asunción Stock Exchange (BVA) and other public entities for the constitution and registration of a new brokerage firm in Paraguay. We currently provide comprehensive legal advice to the client.
\ Largest development finance institution in Latin America
Engaged by an international development financial institution to assist in the structuring of a public works infrastructure fund to be developed by central government and regional entities.
We advised a world-class cooperative, Oikocredit, in the structuring and implementation of an international loan scheme through which the cooperative will finance Paraguayan companies.